Andy Buckingham joins Aiir as Senior VP of Product Innovation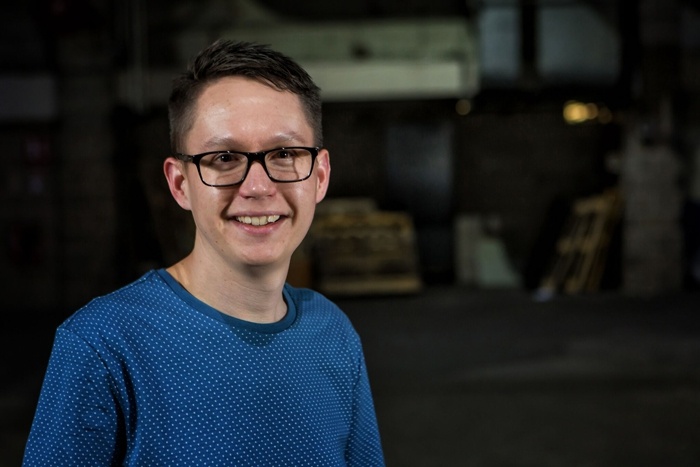 Sheffield, UK, May 27, 2016 – Aiir, the UK's leading radio technology company, is today pleased to announce that Andy Buckingham has been appointed to the newly created role of Senior Vice President of Product Innovation.
He will be leading development on new products for the digital audio sector.
Buckingham has significant experience in broadcast radio. He began in the industry as a presenter and producer whilst studying at university. Andy was recognised in the Radio Academy's 30 Under 30 for two consecutive years in 2011 and 2012 and more recently sat on the organising committee for the Academy's TechCon event. He is also a founding member of the hybrid radio standards organisation RadioDNS.
Andy commented: "Aiir have gone from strength to strength over the last 12 months and are in a perfect position to take advantage of the next stages of growth in radio technology. I'm thrilled about joining the team and helping steer that growth."
Gav Richards, Aiir CTO added: "We're incredibly excited to be welcoming Andy to the team at Aiir. He's an ambassador for our industry and an exceptional talent; I can't wait to see what we can do together."
Alongside Andy's duties, he continues to manage his own studio 'togglebit' whose clients include the BBC, Global Radio, UK Radioplayer, RadioDNS and Currie Nordén.
About Aiir
Aiir is a market leading technology company, offering products built for broadcast radio. With extensive experience in the sector, and a growing client base of loyal fans, today they work with world leading broadcasters including Bauer Radio, The Wireless Group and Jazz FM.
For more information please visit aiir.com or contact Ricki Lee, ricki@aiir.com / +1 (212) 500-1144 ext: 535 / +44 20 7060 9090
About togglebit
Small-scale design studio specialising in prototyping and development across hardware and software; internet of things, mobile apps, web and more.
For more information please visit togglebit.co.uk or contact Andy Buckingham, andy.buckingham@togglebit.co.uk / +44 117 911 4196