Run your own store
A complete shopping system is ready to go with basket, reservation and payment management.
It's easy for listeners to buy, download and redeem their vouchers. It's integrated with PayPal for safe and convenient transactions.
Customise each voucher with the client's logo, gallery and a full page of content - along with any specific terms and conditions.
You can create free and paid vouchers, set the level of discount and a per-person sales limit.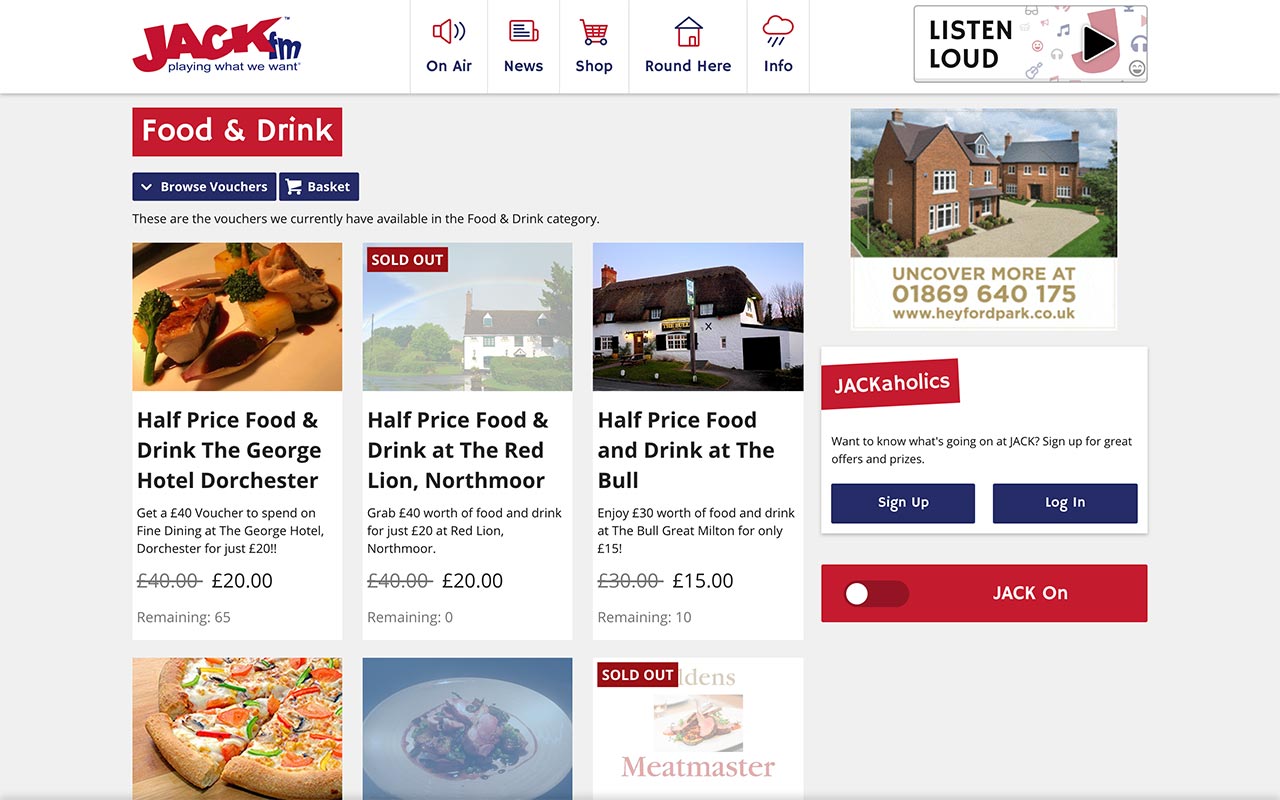 Client friendly
Each voucher has a unique code which are all sent to the retailer so they can be verified. Clients can also log in to see details and tick off redeemed vouchers.
Powerful management tools
Create full reports to see how your vouchers are doing, and your sales team can be automatically notified of purchases.
Listener Club integration
If you use our Website CMS, the vouchers store can help you can build your listener club database, and members can log in to see their previous purchases.
Pricing & Sign Up
The voucher store starts at $800 / £600 per year. It's available standalone, or as an additional feature of our Website CMS.
Build a new revenue stream by selling discount vouchers and offers.
Full PayPal integration for safe and convenient transactions.
Integrates with Listener Club to help build your audience database.
Fill in the form and we'll be in touch to discuss your needs.