Listen in colour
Jazz FM's mission is to be the one stop portal for all things jazz.
They needed a comprehensive site that's easy to navigate with music news, specialist programming and gig tickets.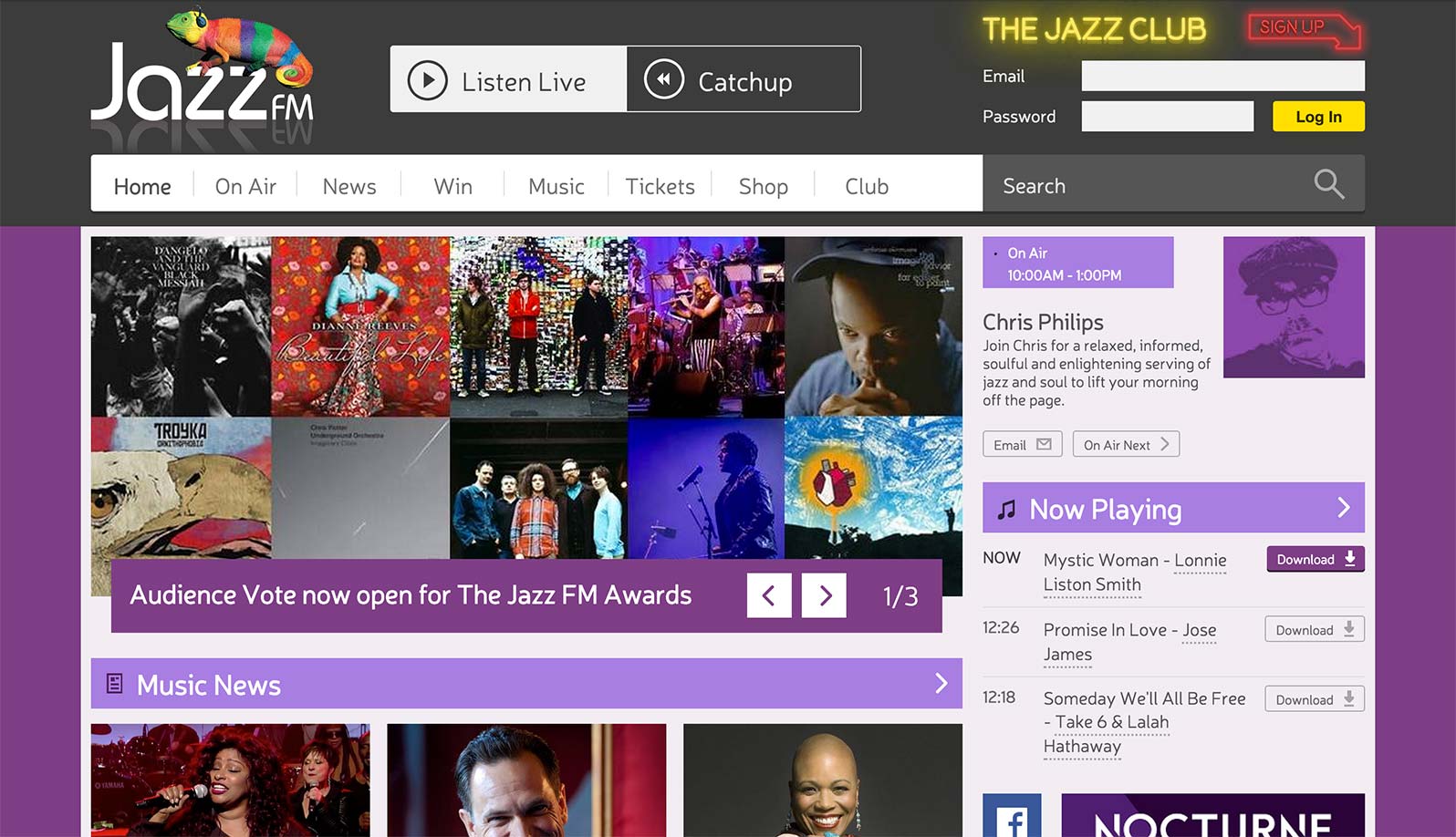 We built a bold, clear and responsive site that really highlights their content with fantastic imagery.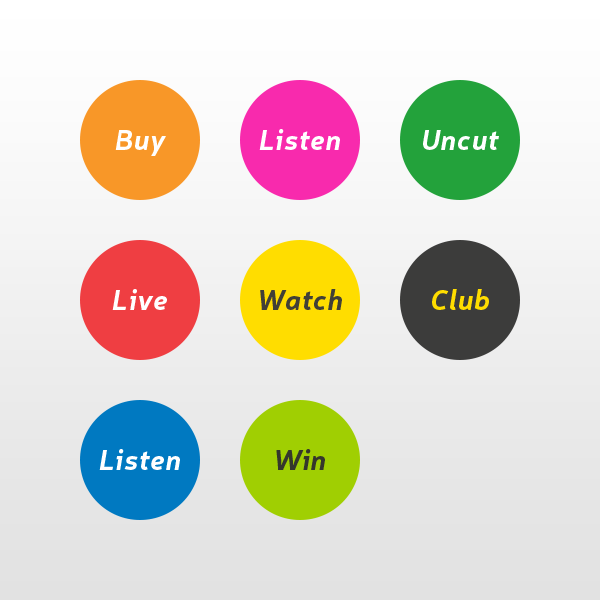 Each section of the site has its own colour taken from the brand palette. These colours are also used in badges that can be added to highlight key items throughout the website.
The world's greatest artists
Our flexible framework for creating pages makes it easy to create pages for their presenters and specialist programming.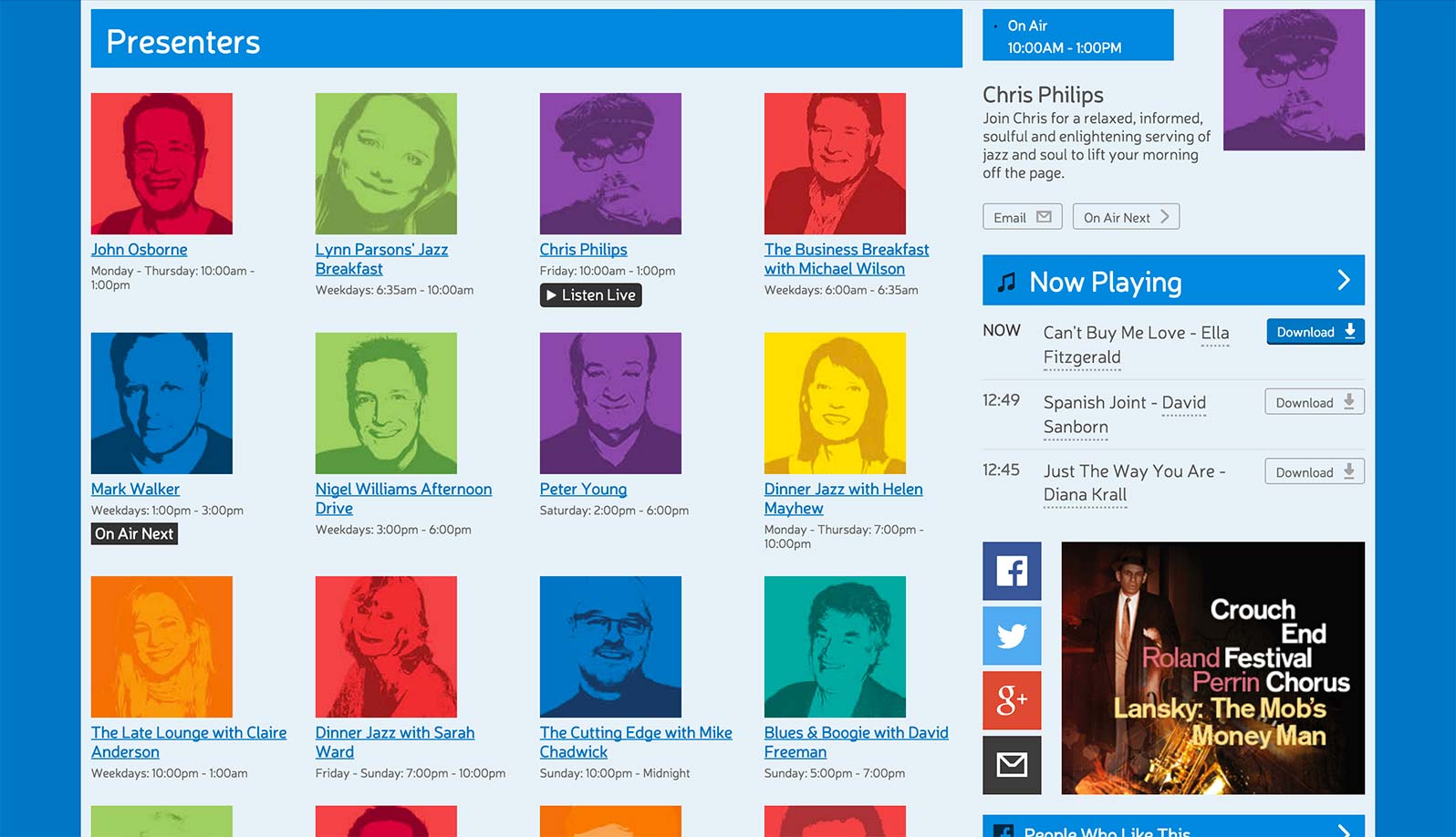 The Tickets section of the site is easy for staff to manage using the events calendar tool in the CMS.
For highlighted gigs, we designed interactive cards that flip to reveal more information when the user hovers over them.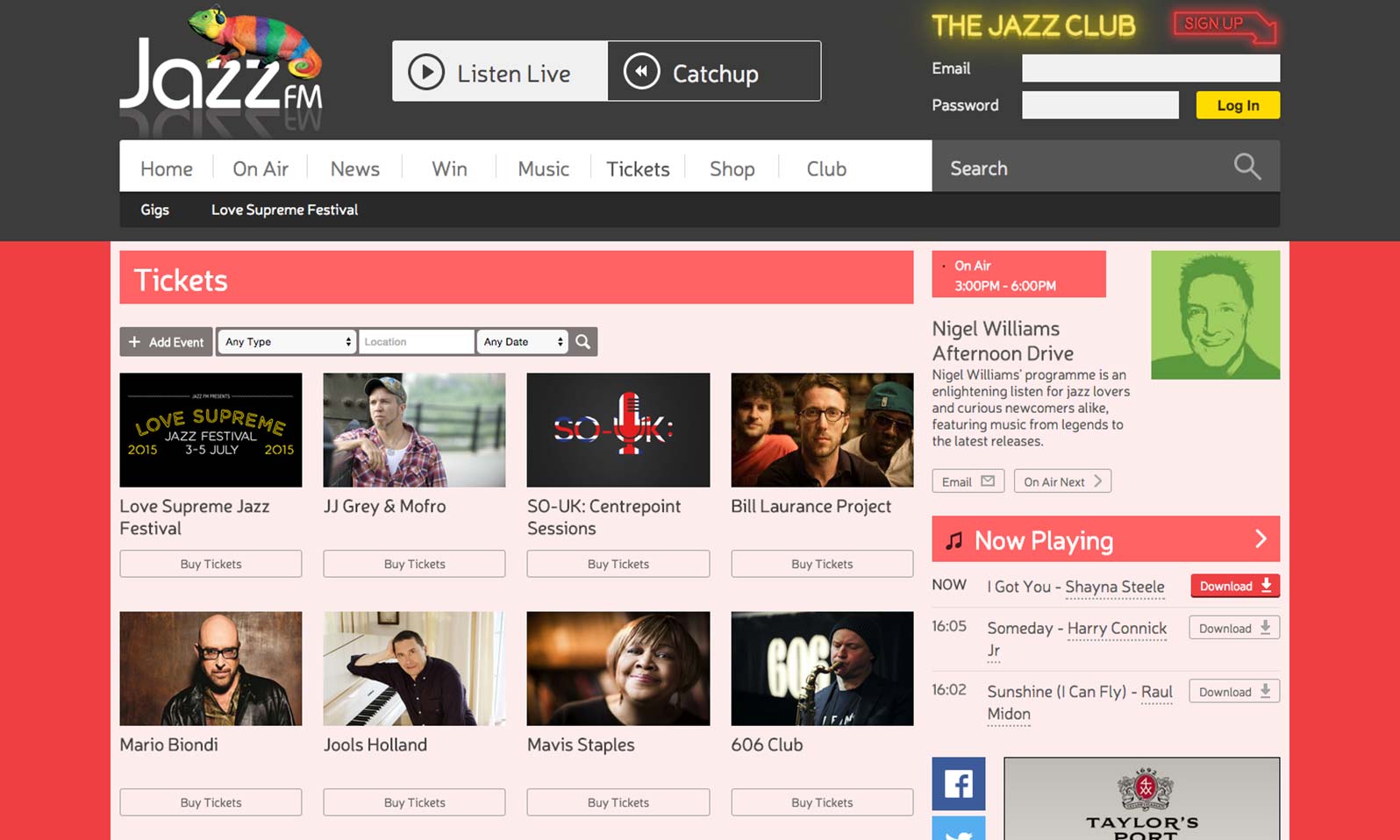 Jazz FM asked us to create a custom slider for the Playlist Search section that would make it even easier to find out what was played on a specific show.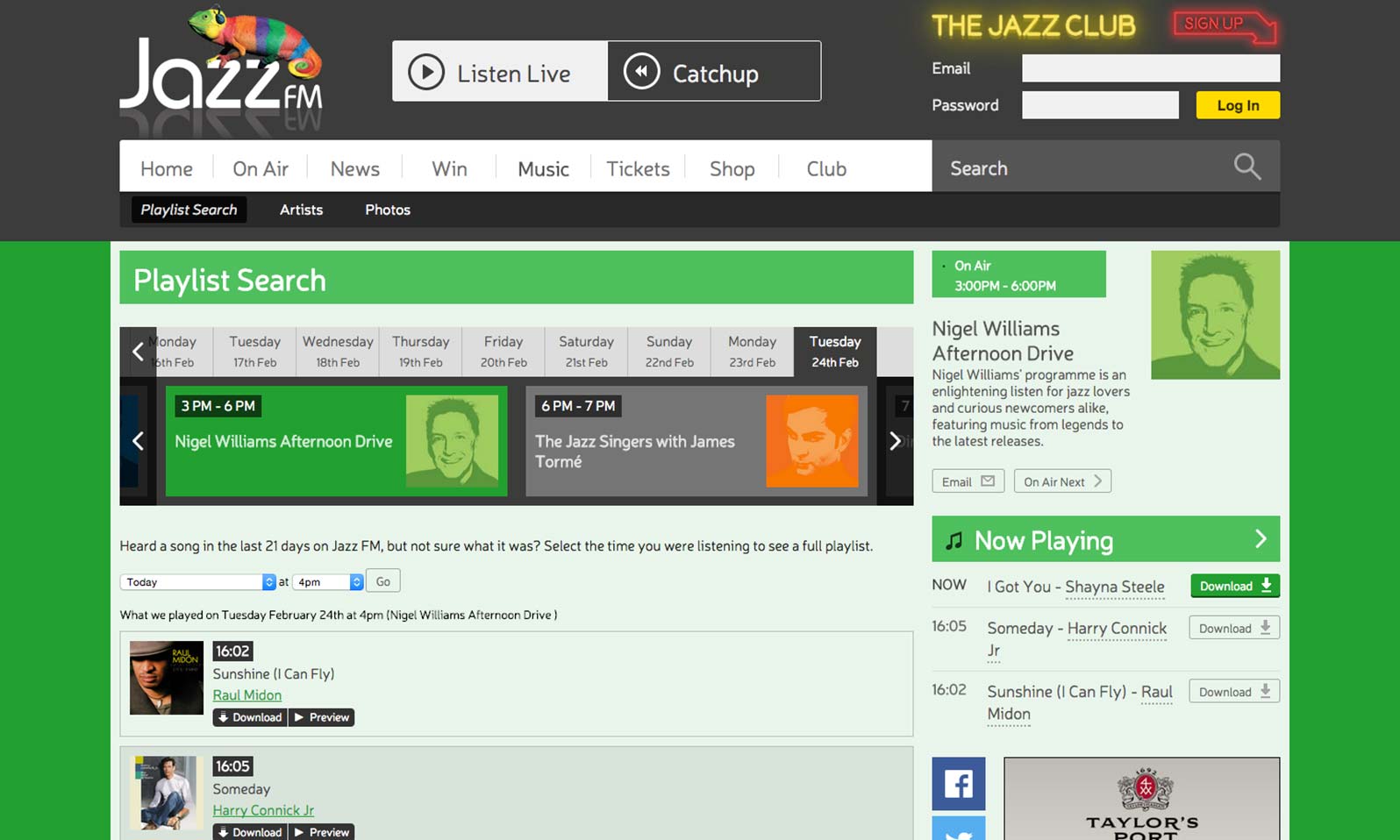 On demand listening is featured prominently in the header of the site. Integration with their streaming partner Sharpstream means that Jazz FM can easily manage recordings for catchup shows directly in our schedule tool.
Part of the club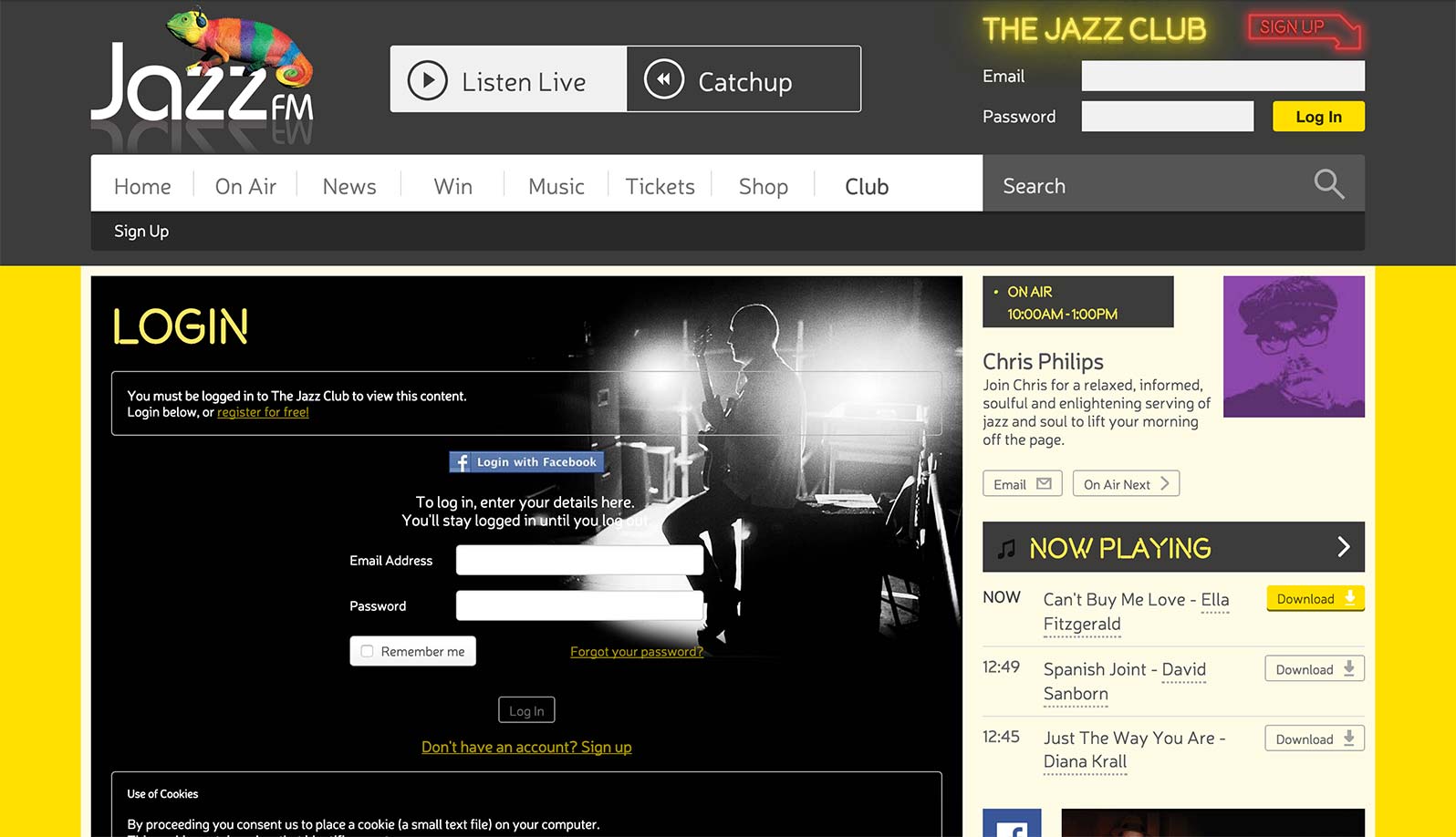 One major goal for the new website was to drive listeners to sign up to the Jazz Club. We created an animated, neon sign header for the section along with features that would encourage usage.
Logged in listeners can listen in higher quality with a premium stream in the Radioplayer console.
We designed a special newsletter template for the Jazz Club, taking through the same look and feel of the website with great images.
The newsletter builder tool makes it really easy to update with the latest content from their site and send it out to their audience.
Quote
"The team have taken Listen in Colour to new heights in the new Jazzfm.com – a fully responsive site with totally clear, intuitive navigation – great work. We are incredibly proud of the new jazzfm.com and our new apps."

- Jonathan Arendt, CEO, Jazz FM