Where rock lives
Planet Rock is the UK's nationwide rock station on digital radio. Their website has been powered by Aiir for several years, so we were delighted to meet up with the team at Bauer to discuss decluttering and refreshing their online presence.
They wanted to make the site accessible on any device and match the station's current direction — while reaffirming their position as the authority on classic rock.
Back in black
We were told "rock fans like a well-worn black t-shirt" and the site needed a dark tone to match.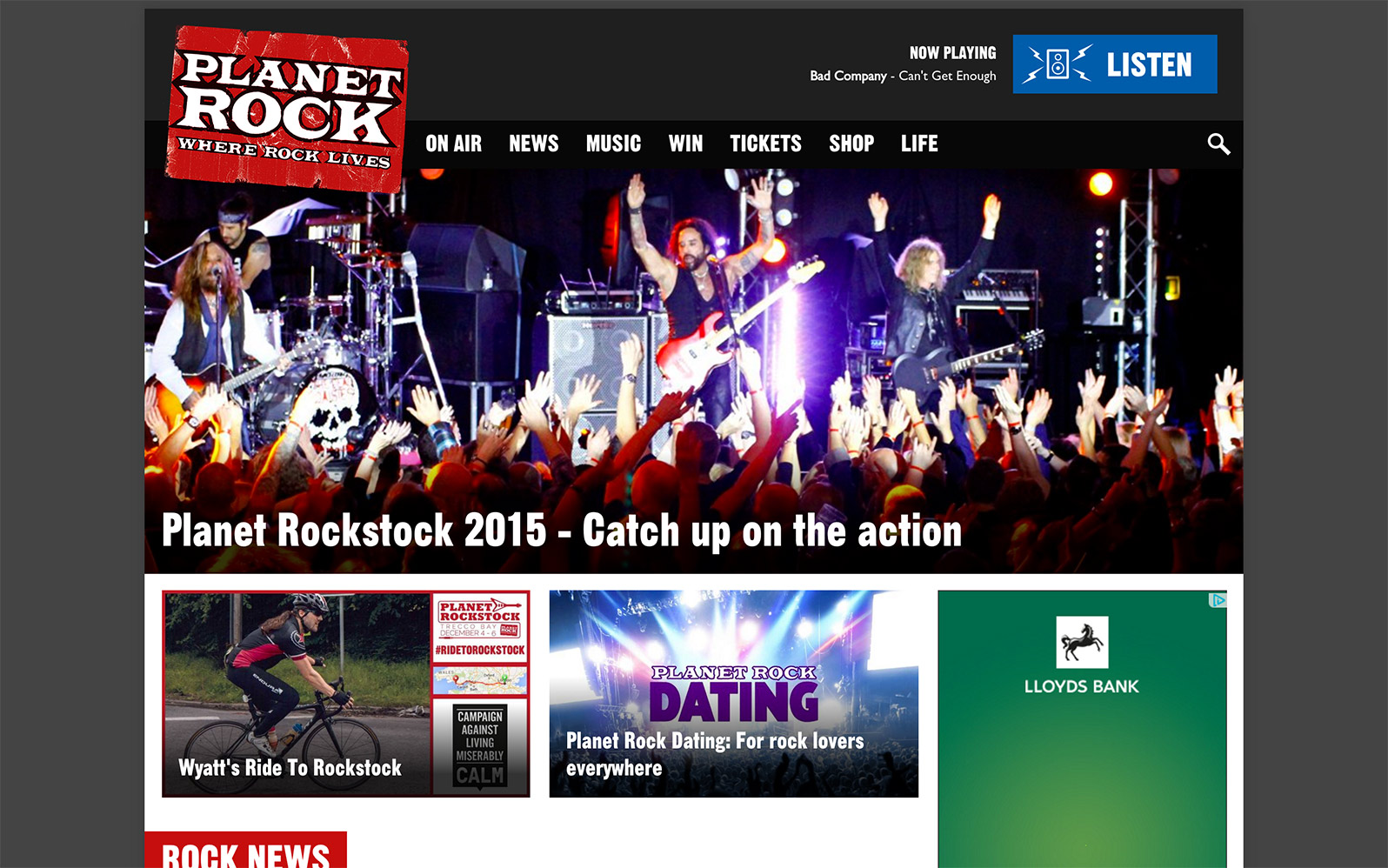 The logo is integrated to the design like a sticker, with a tight colour palette of red, black and white keeping to the brand essentials.
Planet Rock have access to great photography, so the new design is built around room for imagery to highlight the most important thing for the station right now.
For those about to rock
As the first priority across the site is to get people listening, detail in the header has been stripped back to the essentials.
There's a listen live button, alongside now playing information to provide a tease as to what they will hear.

Blue is used exclusively on Listen buttons to make sure they stand out. And as Planet Rock doesn't like to take itself too seriously, there's a fun animation shown when the page first loads.
Nothing else matters
Alongside the new design, Bauer Media produced a content audit to refocus and reorganise the site, with a new strategy ensuring fresh editorial content.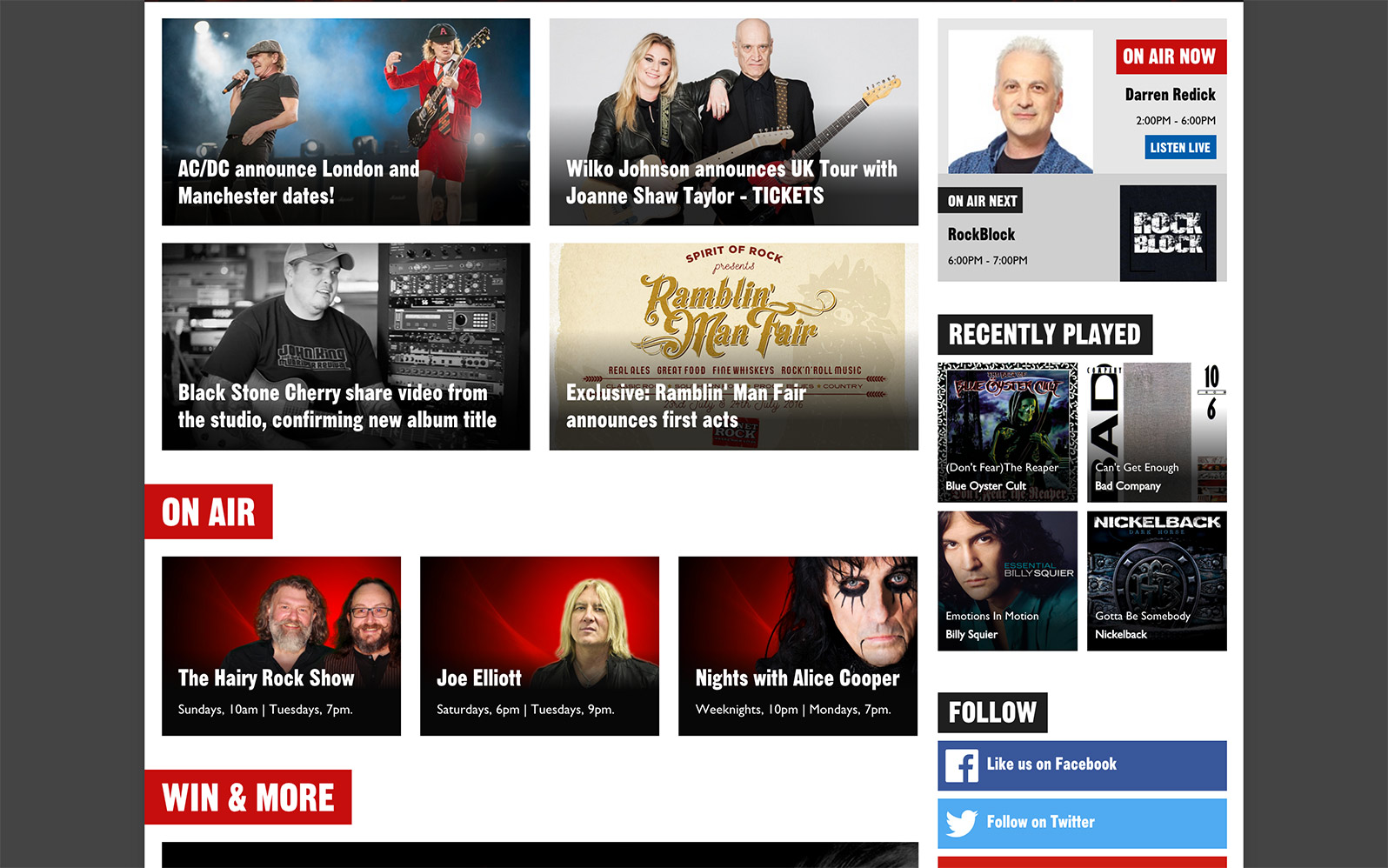 This led to the clear structure of the homepage, so it's easy for listeners to find the latest about their favourite bands and shows.