Tune in, feel good
Celador Radio asked us to take the 15 separate sites in The Breeze network and combine them to make one easy to manage website.
We designed a brand new site based around our Locations tool.
Users can browse pages as normal and are only asked to set their location when looking for content relating to their area, or their local Breeze station.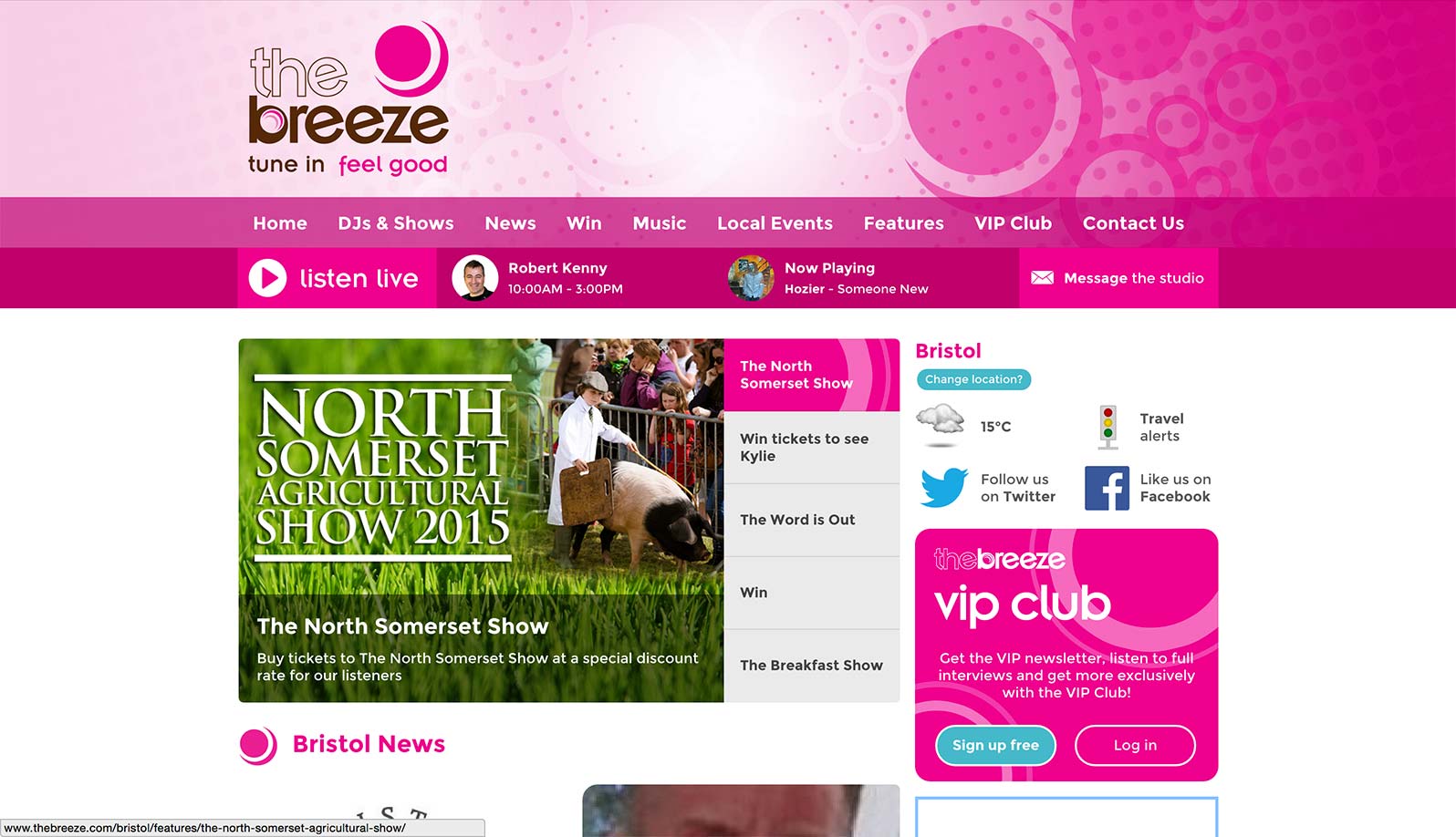 For editors, managing web content for multiple stations is as easy as managing one. Each item of content is tagged so it is only visible to the relevant audience.
This means networked and hyperlocal content can be seamlessly combined for a simple user experience.
Bold new look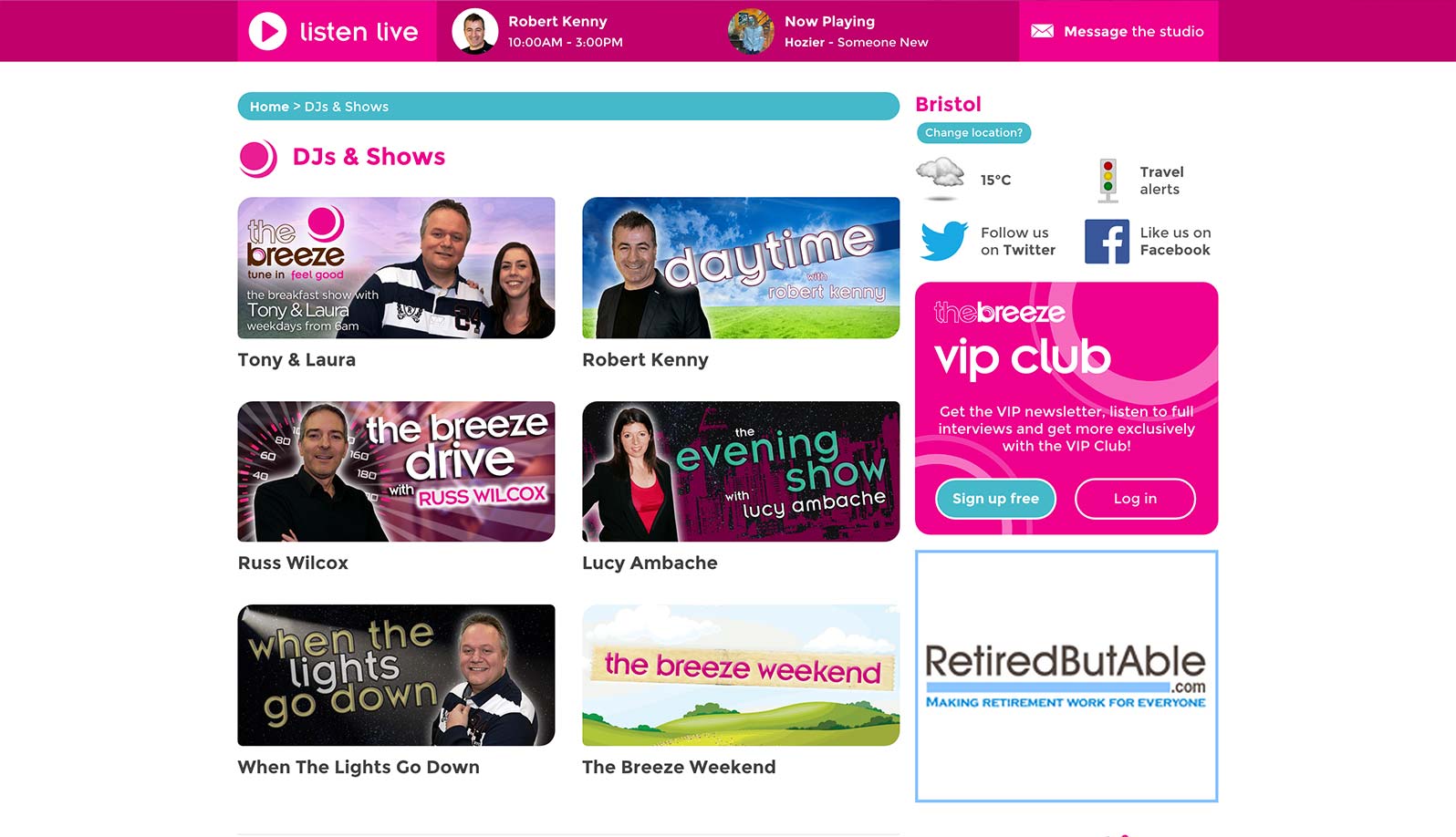 They wanted to move away from the dark and busy style of the previous site. We worked with them to produce a brighter, modern and more focused design.
The site needed to feel like an extension of the radio station, and we highlighted that with the On Air Now bar. It's attached at the top of the page to give real prominence to the Listen Live button and now playing information.
Flexibility in mind
We built a flexible template that could be used across Celador Radio's other brands.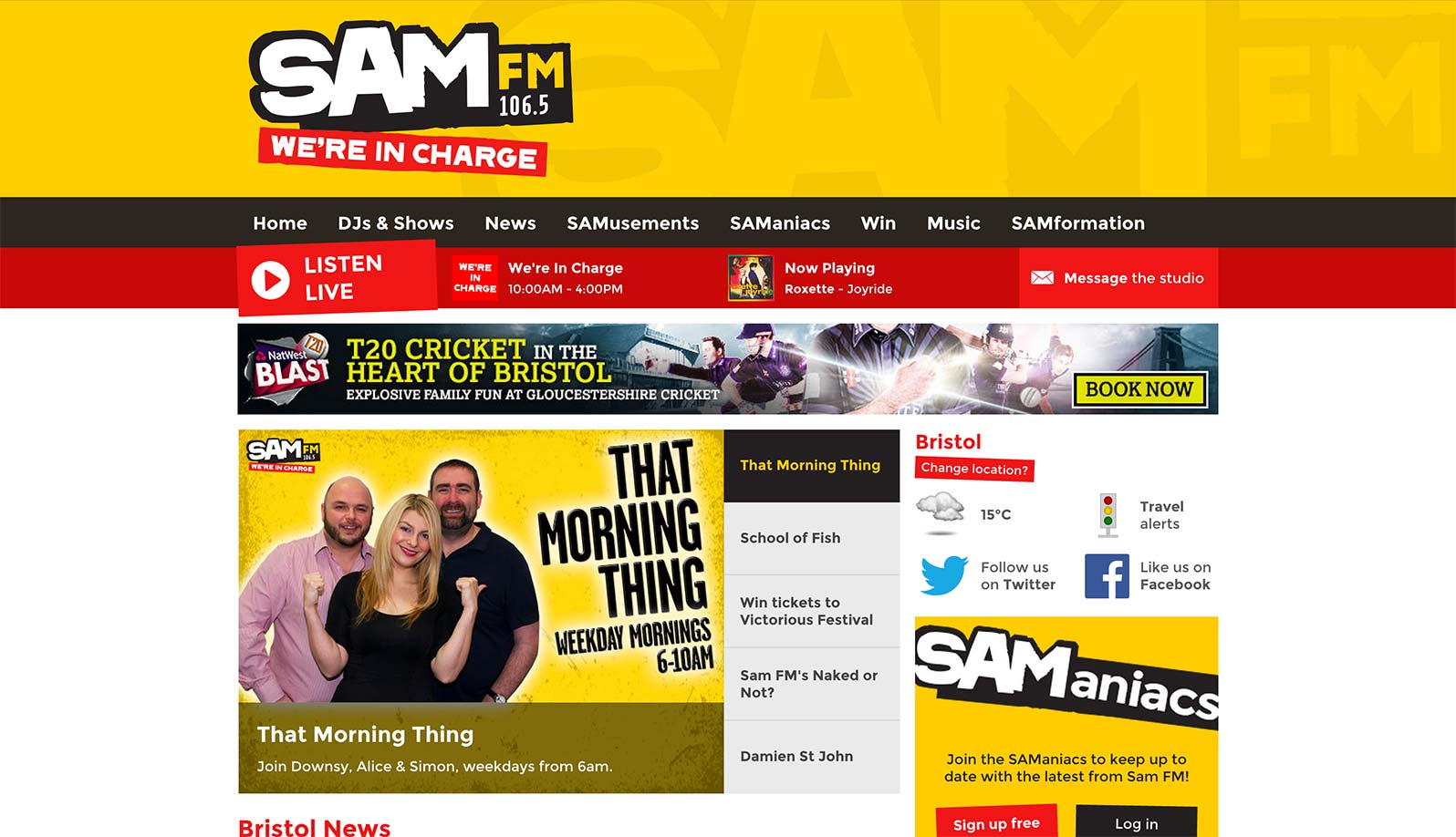 The same base design has been used for their stations Sam FM and Fire Radio, while ensuring that both stations had elements that retained their own identities.
Quote
"The new website makes it really simple for our team to deliver both local and network content online - just like we do on air. It's a great match for The Breeze and we're delighted with what they have done to create a system that works for us."

- Don Thomson, CEO, Celador Radio