Wireless Group's local radio stations gather the best local information and share it through trusted brands.
Their goal is to be first port of call for local information, which had led to mobile traffic to their websites being as high as 75% of all visits — but users were seeing a website only designed for desktops.
We were asked to help create a better, mobile-first experience for that growing audience without compromising commercial opportunities.
Focussed and flexible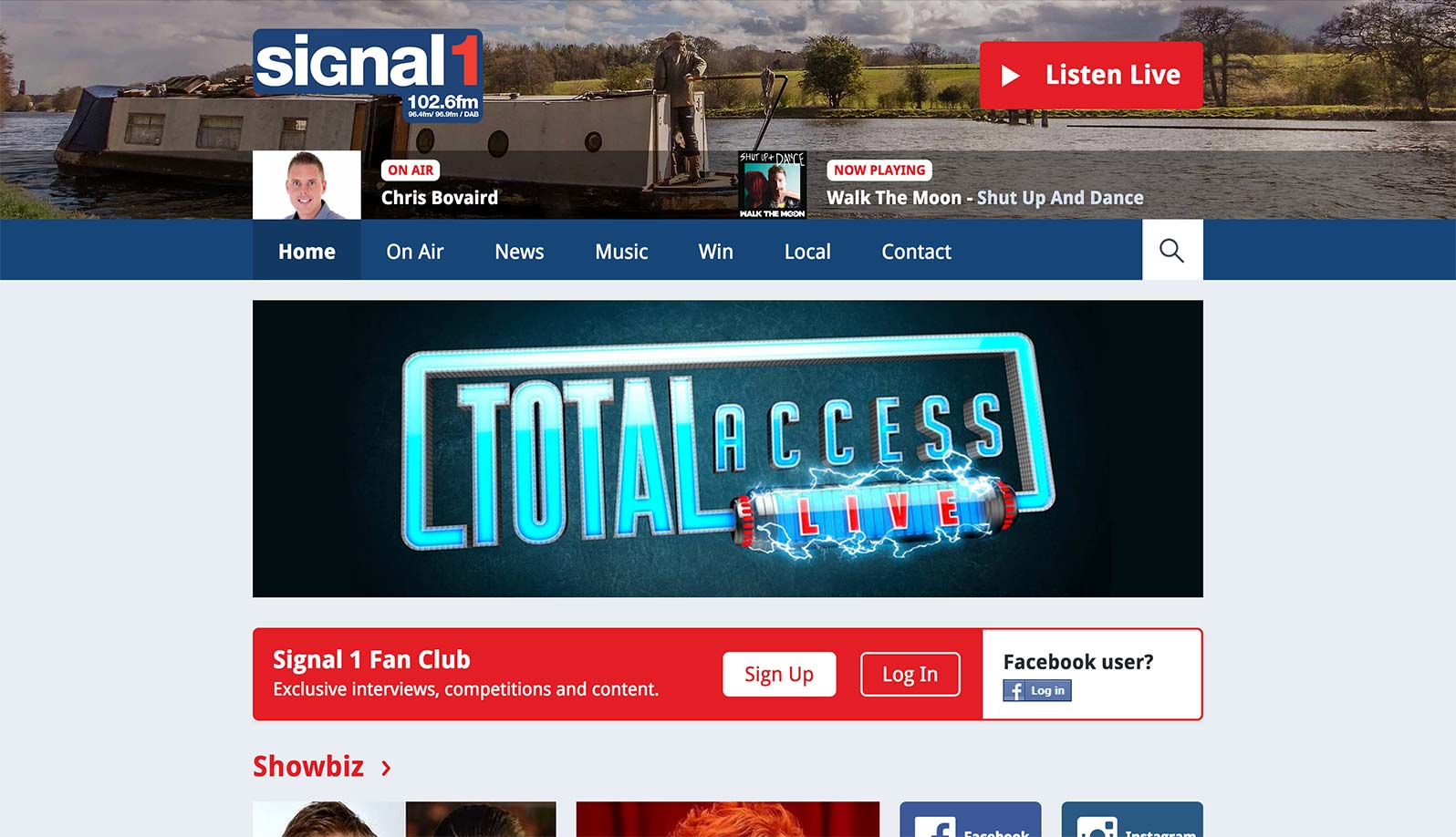 We worked with Wireless Group to create a more focussed structure to help their newest and most important content stand out.
To create a closer connection to what happens on air, we removed clutter from the header to allow Listen Live and Now Playing information to stand out without being dominant.
Photography helps build the local connection and can be easily updated by station teams.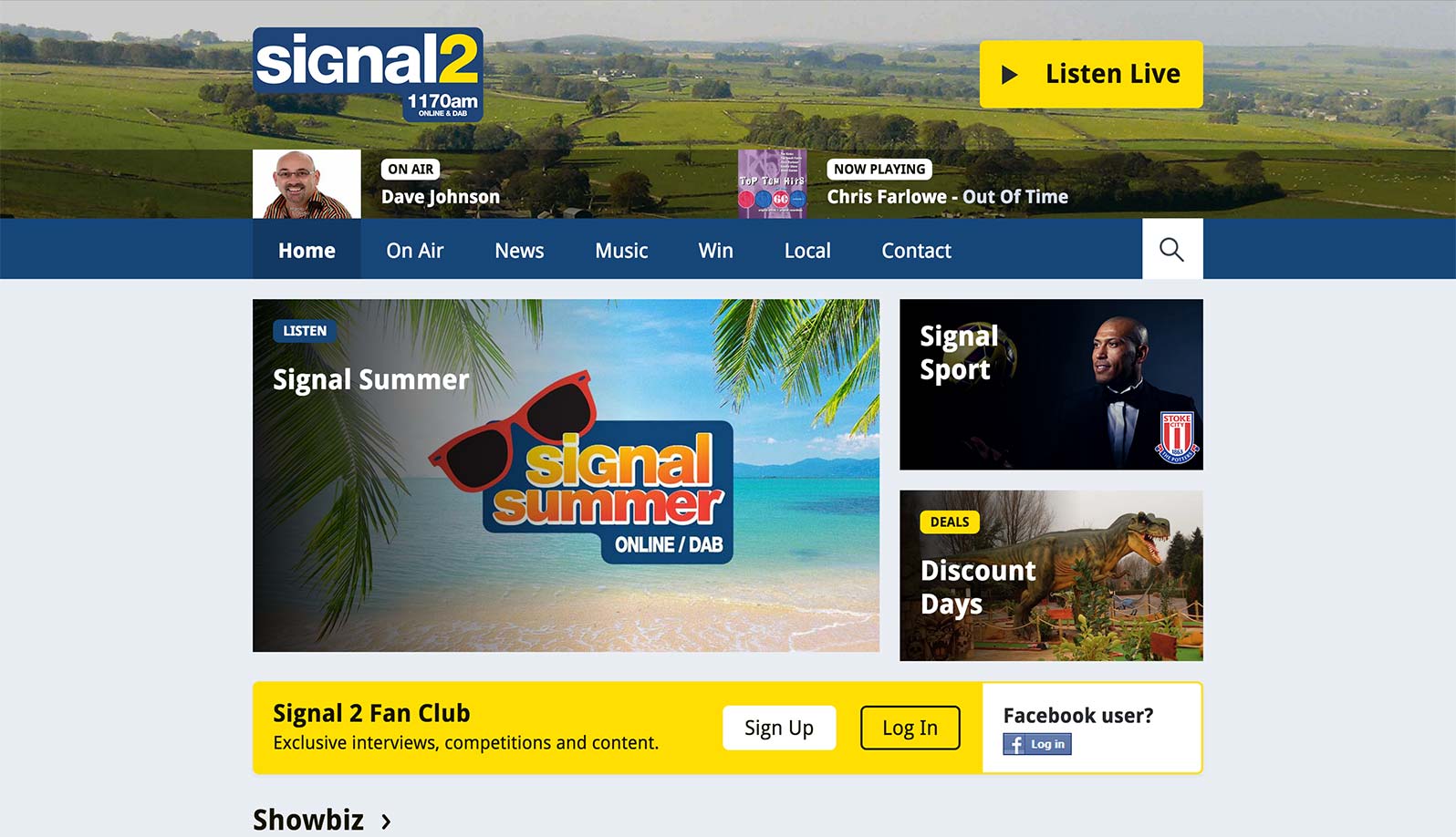 We created a top section that brings together commercial and programming content in a clear structure.
The several layout options allow the area to show different number of items with different priorities - and content producers can change between them at any point based on their needs that day.
Microsites and monetization
Wireless Group were seeing great results with original microsites for programmes, featured content and advertising campaigns - but they were creating custom code every time.
They needed a simpler solution that meant going responsive didn't increase the workload.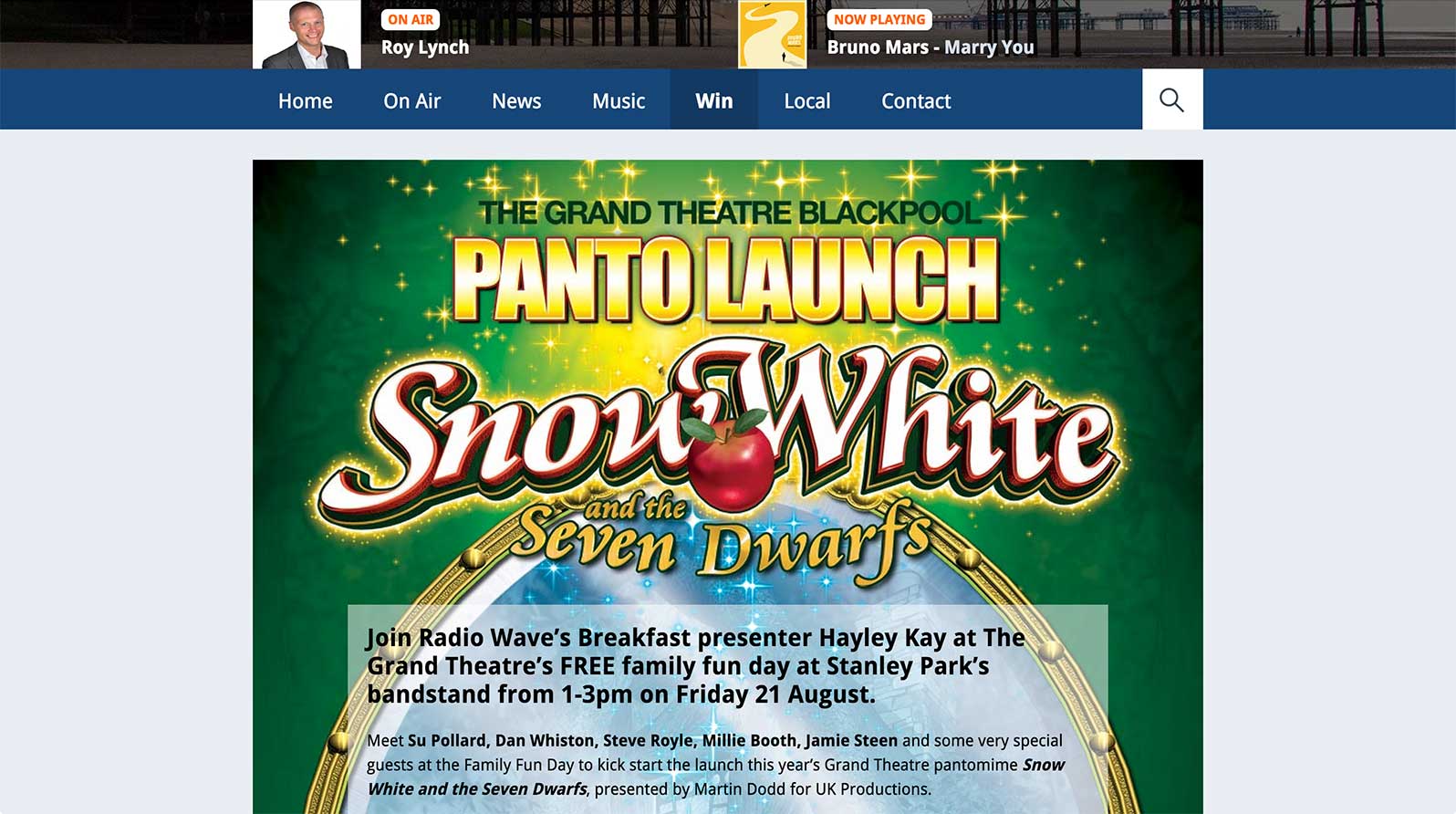 We built a set of preset templates and guidance so they can quickly customise them to create a beautifully branded microsite.
Built for scale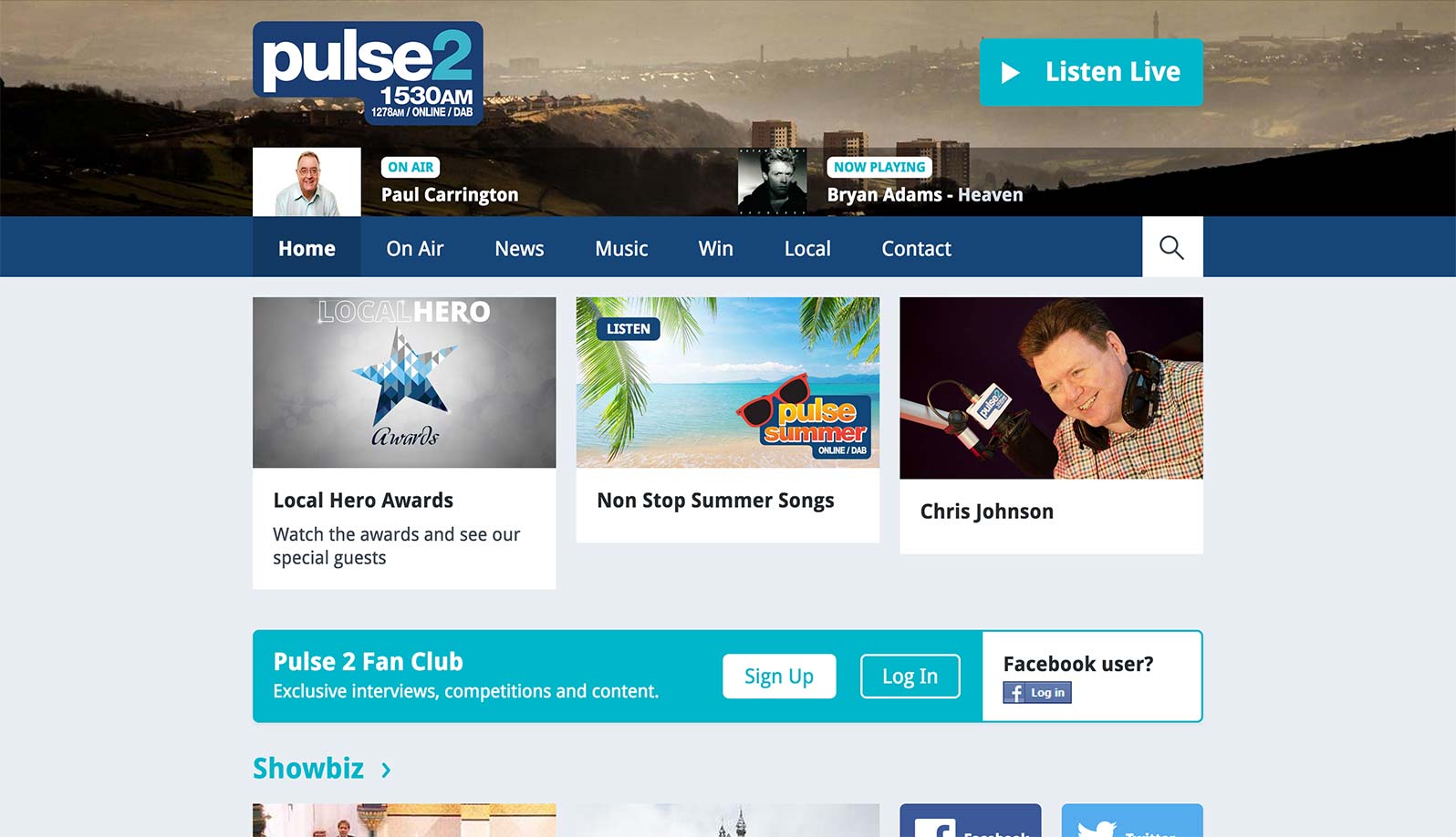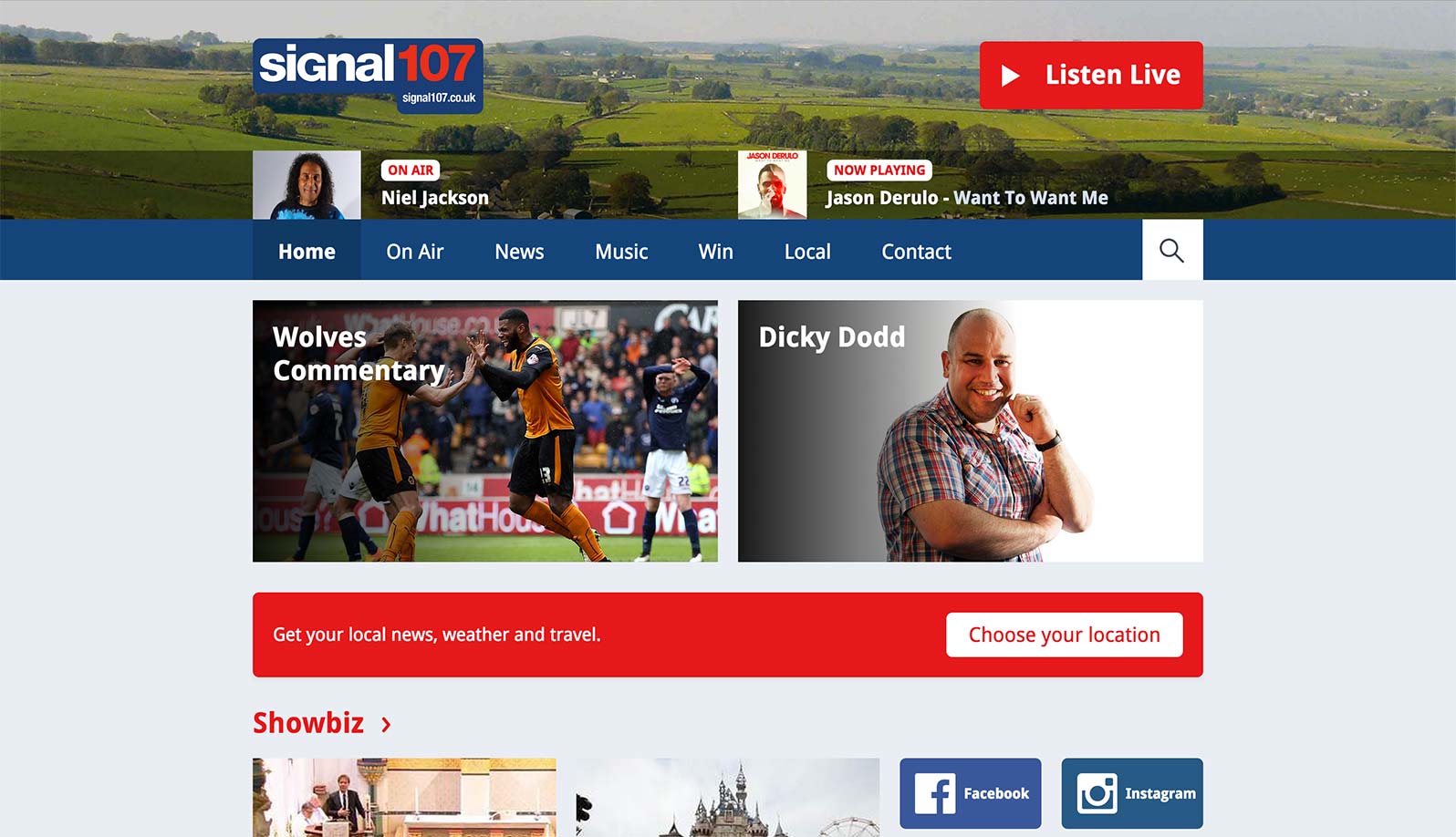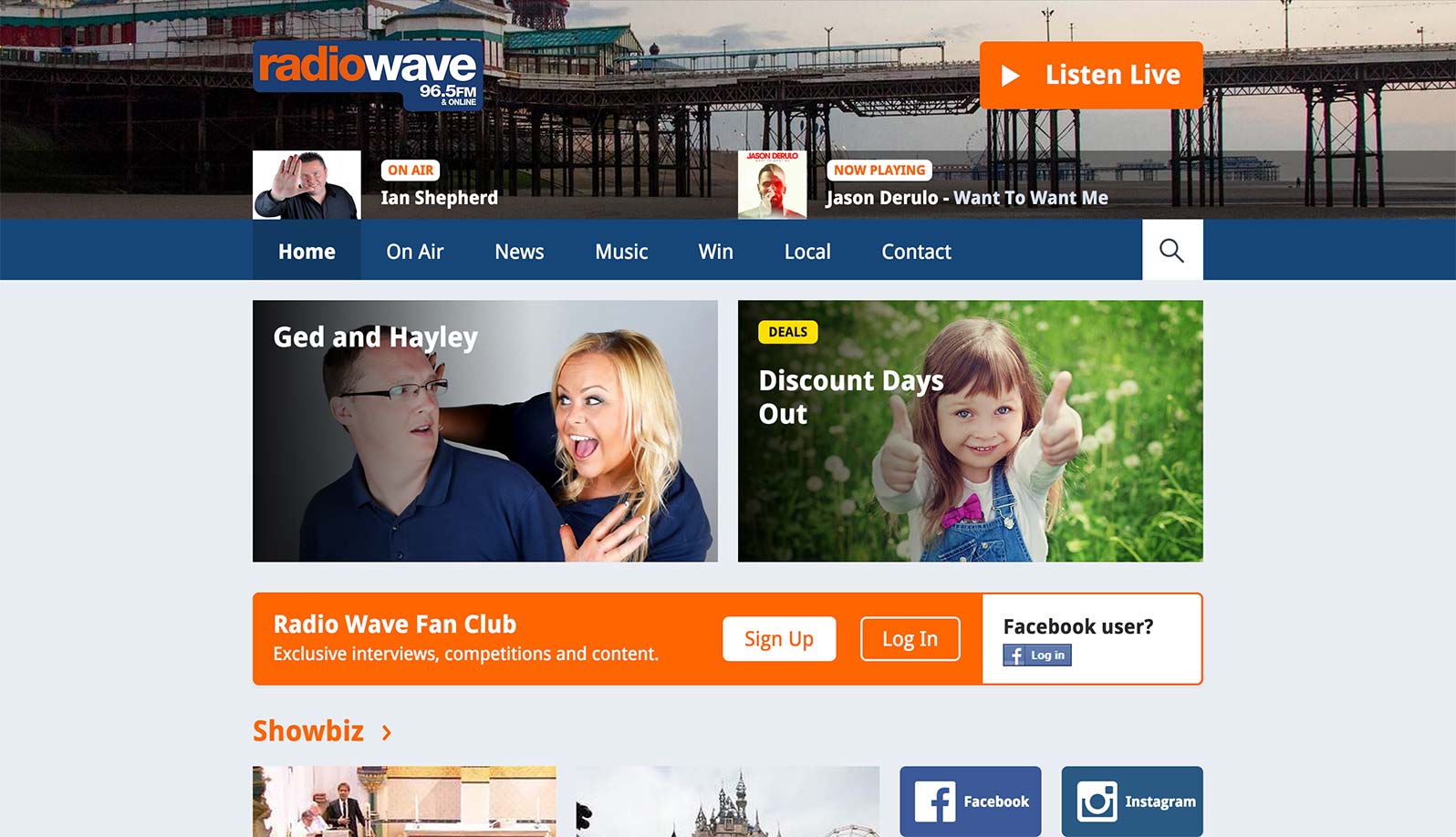 One template is used across all of Wireless Group's local stations, with appropriate tweaks to the colour scheme and content for each.
The Aiir CMS makes it easy to manage a group of stations, including updating schedules with networked shows along with their web content being shared across sites.

The Signal 107 website also uses our localisation feature to allow for different news, weather and traffic content.
All four variations are managed in the same site, so it's no extra work for the team to create a more relevant service for their listeners.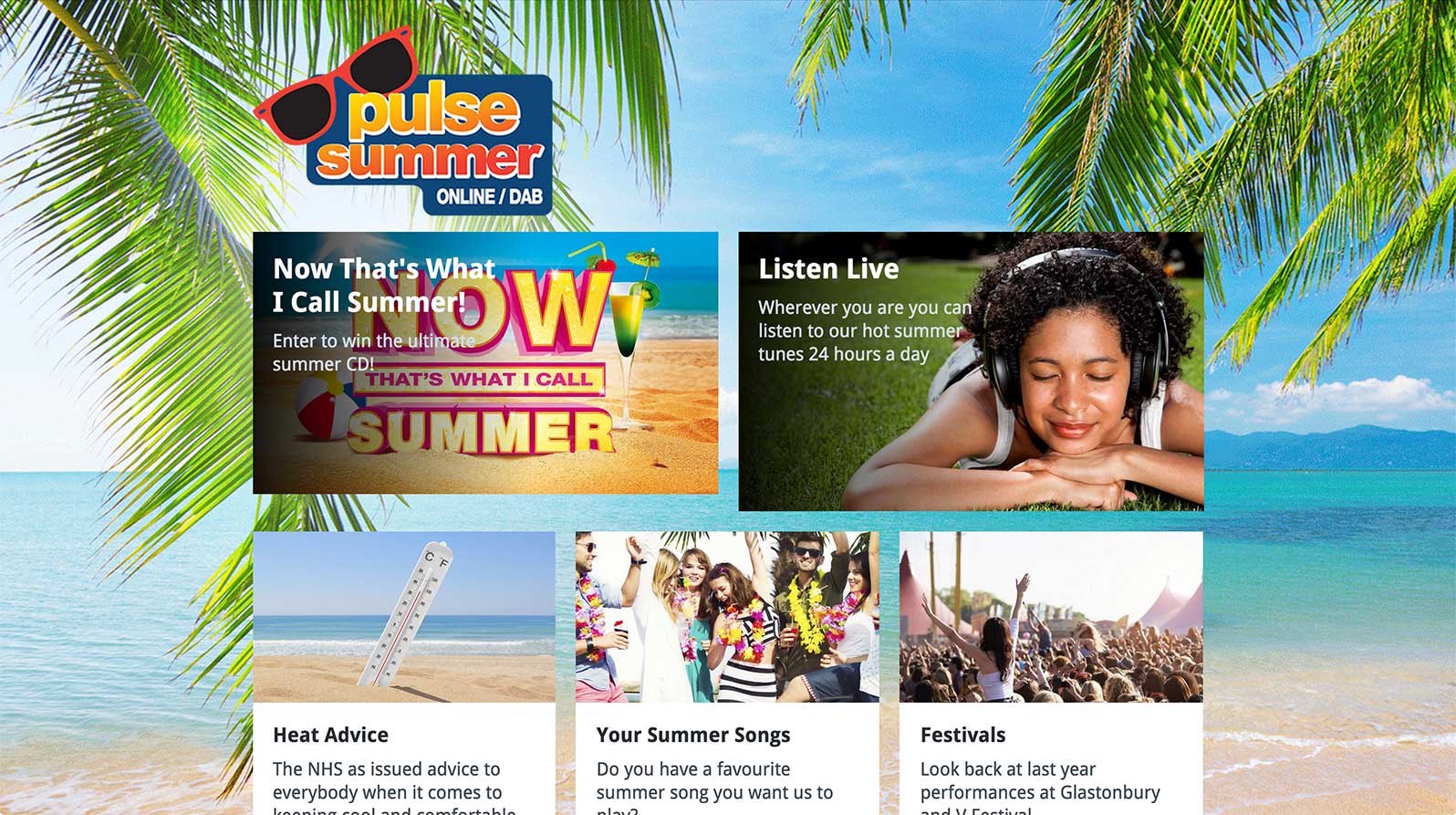 The tools make it easy to create additional Radioplayer consoles and microsites for their short-term DAB services, such as their Christmas and Summer stations.
Quote
"With the majority of our online users now accessing our sites via a mobile device, we felt it was important to redesign the platforms from the ground up for exactly this purpose.

The team at Aiir have also been able to create a fresher feel to our sites whilst retaining our local trusted image which we're very pleased about. And with a few clever things in the launch pipeline still to come, we've a good foundation and infrastructure to grow audience and revenues significantly."

— Iain Fowler, Director of Local Radio, Wireless Group GB