You and your audience.
Together in one place.
Studio Inbox brings together your listener messages and puts you in control.
Build your ideal dashboard from a range of sources. It's all updated in real time.
Facebook comments
Instagram comments
Forward emails
Form submissions from your Aiir website
Latest updates from RSS Feeds
---
More ways to get in touch...
Choose additional sources suited to your station.
Extra subscriptions and fees may apply.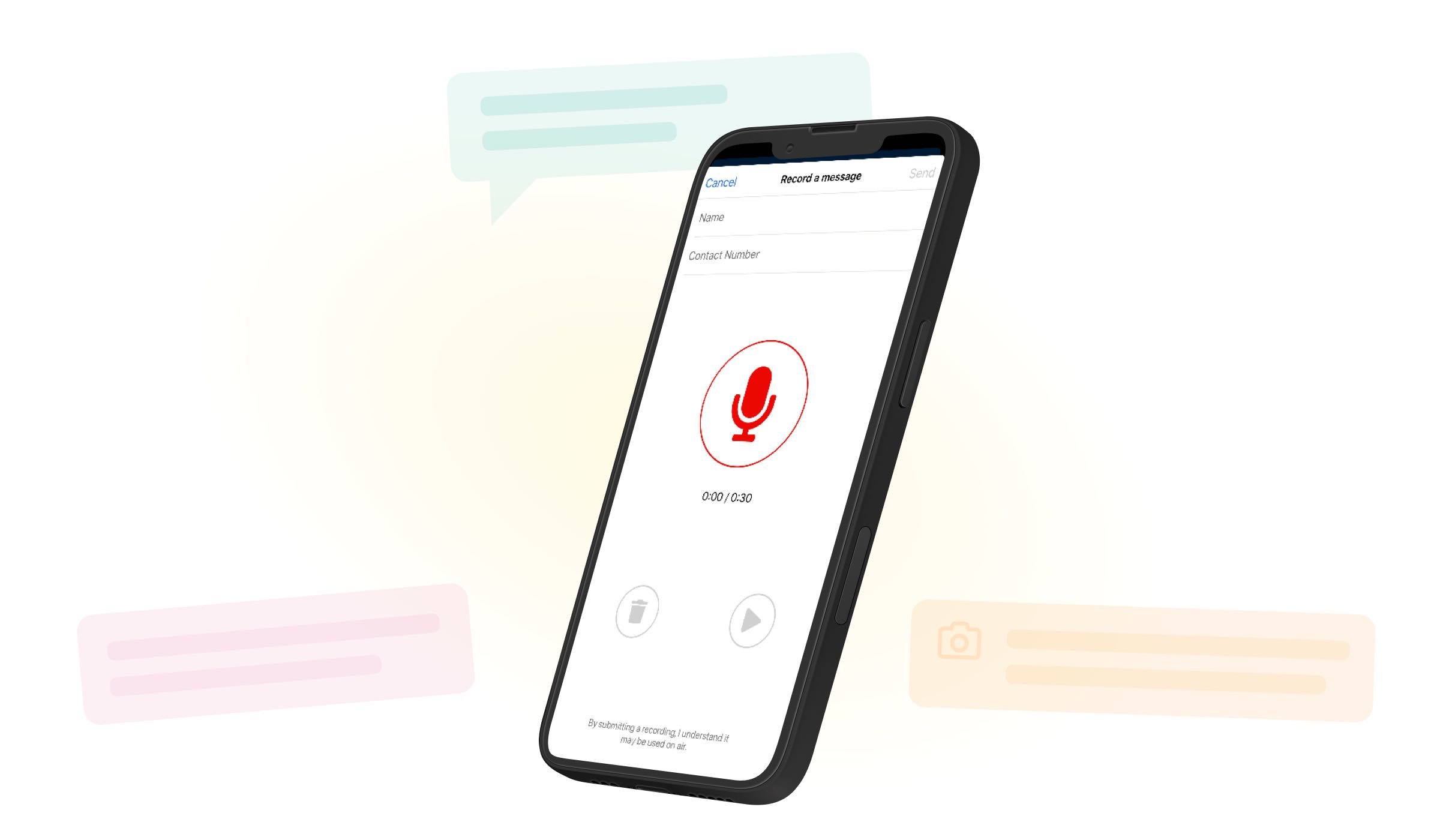 SMS
Available as an add-on
Receive text messages using keywords on shared shortcodes, or from your existing studio number.
See the conversation history, add labels to people and reply to messages.
An inbox that works for you.
Create workspaces with your choice of sources and layout to best suit your needs.
Each workspace can be kept private to an individual, or shared with the whole team.
Create curated lists to help organise those must-see messages.
Pull posts into a specific column and order them however you like. They're ready to be read out on air or saved for reference later.

Everything is kept in sync between your team and across different screens. It's great for collaborating with co-hosts and colleagues.
Run real-time polls. Pick the keywords and track the results across multiple sources.
Run contests over SMS, with options to schedule, match keywords and pick winners.
Make it feel comfortable with text size options, and flip between light and dark modes.
Export and print messages, and generate reports of activity by day, week and month.
Be part of the conversation.
Like and reply to messages on supported social networks and SMS regions.
Use the included Social Publisher tool to post to Twitter, Facebook and Instagram directly, with attached images and links. Publish posts instantly or schedule them for later.
Pricing & Sign Up
Studio Inbox starts at $45 / £40 per month and includes:
Facebook, Instagram, form submissions and emails on one simple screen with polls, filtering and curation.
Post to multiple networks easily with Social Publisher.
You can add:
SMS: Enable text messaging on your existing studio number or shared SMS shortcodes.*
Mobile app messages: Included when you purchase both Studio Inbox and Mobile Apps.
Fill in the form and we'll be in touch to discuss your needs.
FAQs
What number can I use for SMS messaging?
In the US, we can usually enable texting on your existing studio phone number if you can provide the appropriate paperwork.
In the UK, we offer a specific keyword on a shared shortcode number.
Can I send out mass-marketing messages?
No. You can reply to individual SMS messages in supported regions, but you can't send unsolicited messages.
How long are SMS messages stored for?
You can choose how long data for SMS logs and contest logs is retained.
What if I have more questions?
Get in touch, we'd love to hear from you.
* SMS features vary between markets.