Radio broadcast software,
for every station
Find out which version of PlayoutONE is right for you.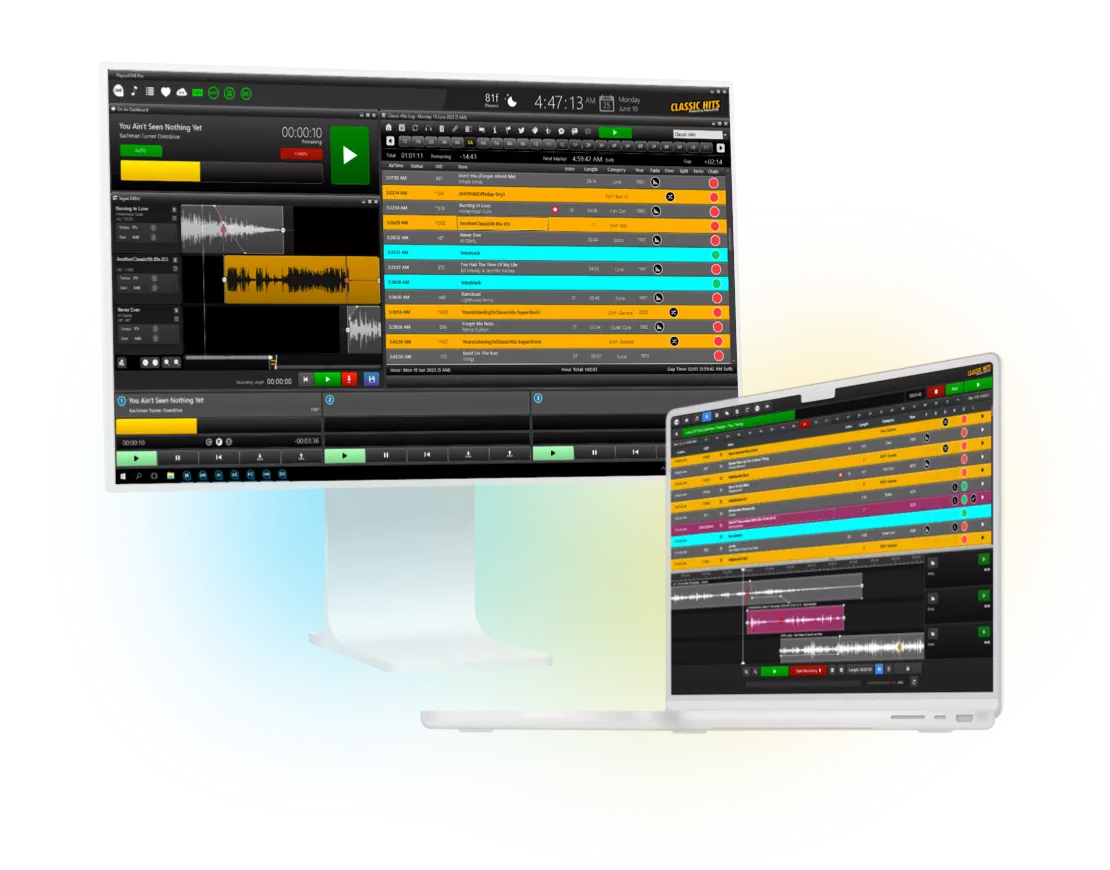 PlayoutONE Pro
Faster, flexible radio automation that meets the needs of radio stations of all sizes, all around the world.
Broadcast from anywhere with WebVT and LiveMIC.
PlayoutONE Standard
Designed for individuals and personal use.
It's easy-to-use and great value. Download it today for only £100, or try it for free for 20 days.