Your station website should match your needs — and our team can help make that happen with a gorgeous responsive design that works across desktop, tablets and mobile.
You'll be involved at every step of the way, seeing drafts to make sure we create a design you're absolutely happy with… right down to the last detail.
And once it's launched, our Template Builder tool allows you to keep updating the look and feel of your site with new imagery and refreshing your homepage layout.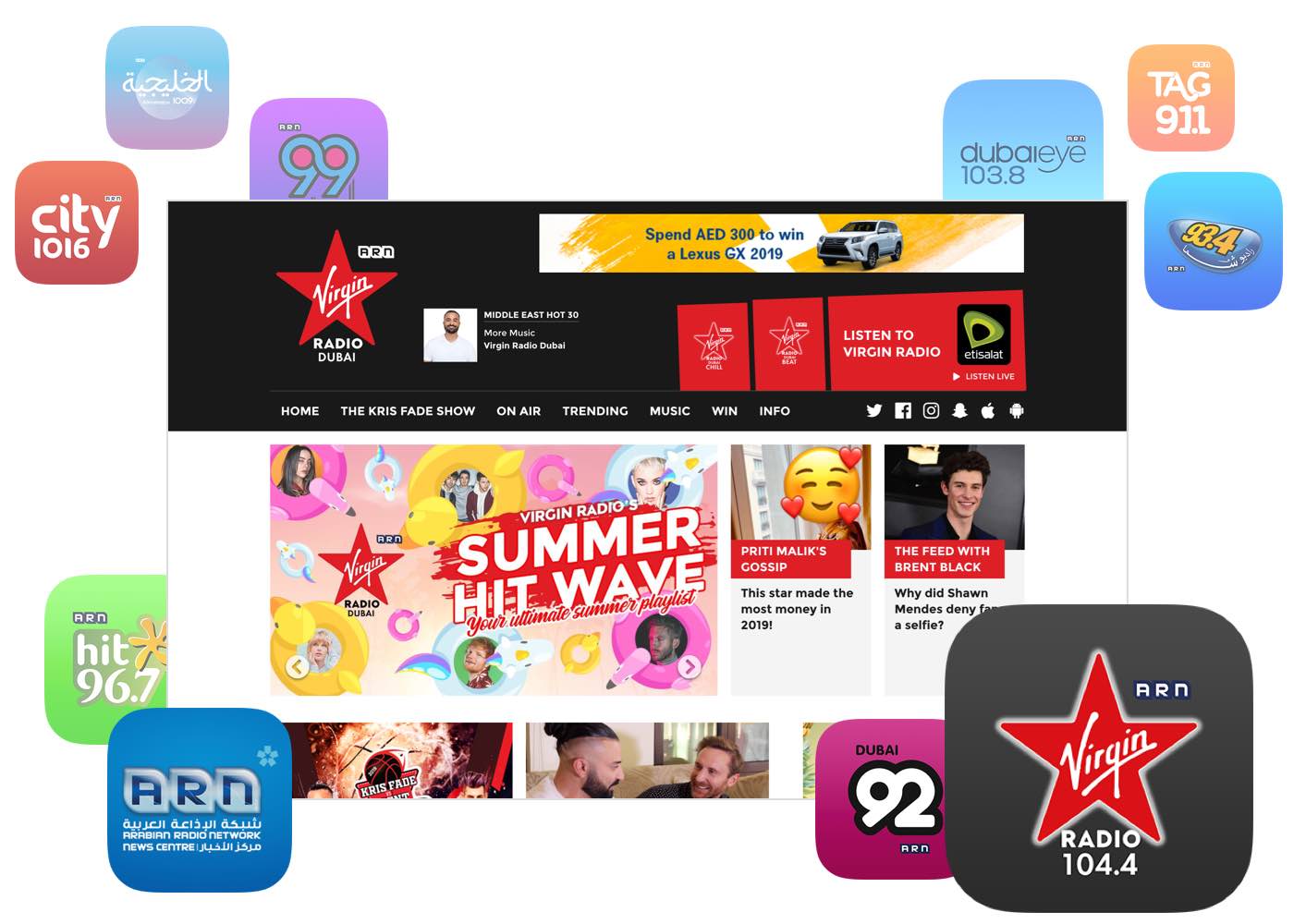 Arabian Radio Network
CHR AC News/Sport/Talk
ARN is the biggest radio group in the UAE - with 9 FM stations and digital-only spinoffs, including the #1 hit music station, Virgin Radio Dubai 104.4FM.
We built a shared website framework for all their brands, with enough flexibility to work across both music and speech stations, supports multiple players on one site, and works in both English and Arabic.
The CMS gives them a range of options to update these sites when they need to, including adding additional live players to the header, and rearranging the entire homepage for special events.
See it in action
Virgin Radio Dubai
Dubai Eye
Al Arabiya 99
Tag 91.1
ARN News Center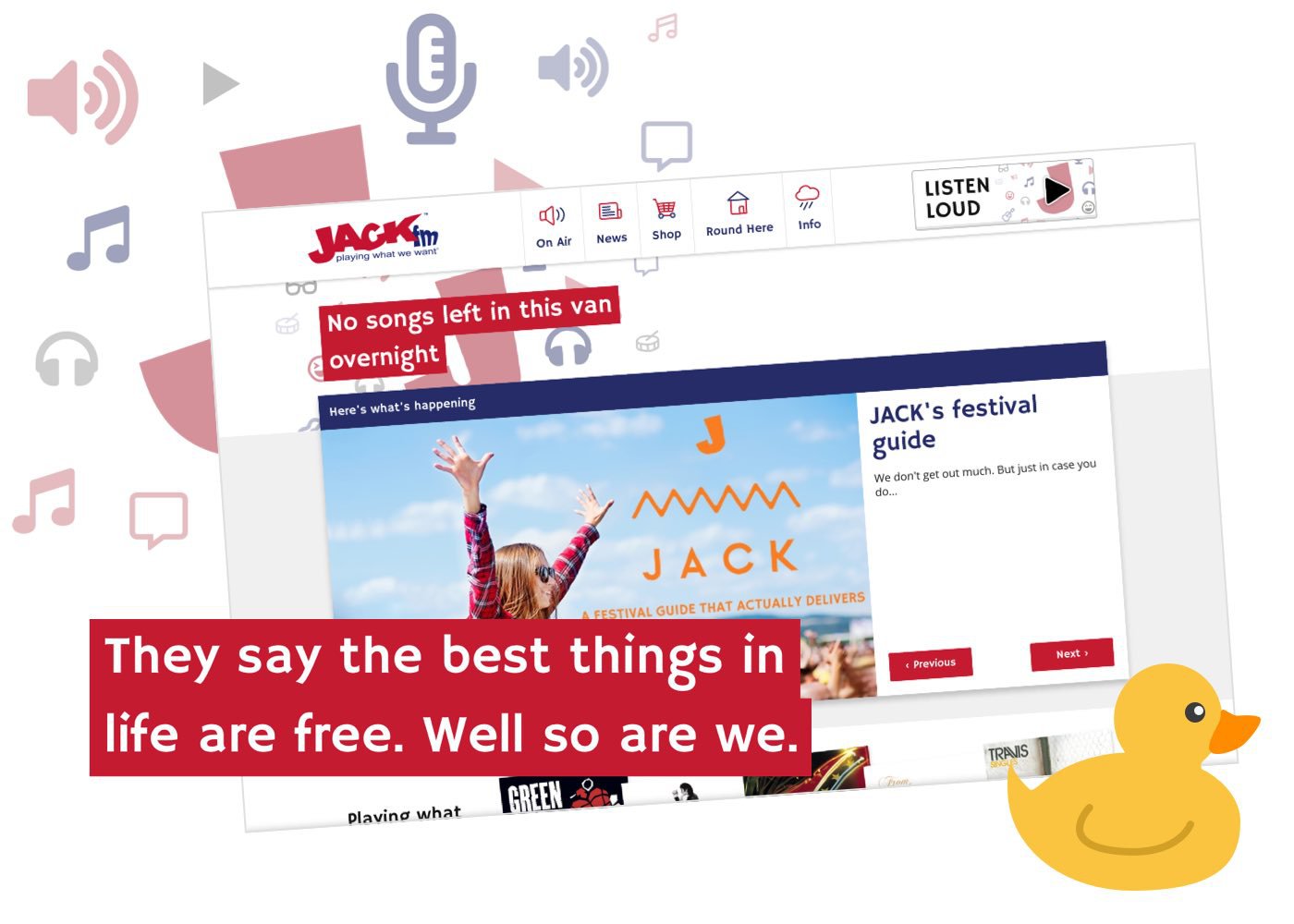 JACK fm
Variety
The JACK fm brand is full of personality and our designs for their local and national stations in the UK brings that voice to the web.
We produced original illustrations, wrote jokes for every corner of the site and packed it with playful easter eggs, such as buttons to turn the whole site upside-down or relax with a rubber duck.
Each of the five sites has its own finishing touches, and balances JACK's off-beat nature with local content, including news pages and their highly popular vouchers section, the JACK shop.
See it in action
JACK fm
JACK 2 Hits
JACK 3 & Chill
Union JACK
JACK Radio